© Copyright Red Lodge Helicopters 2012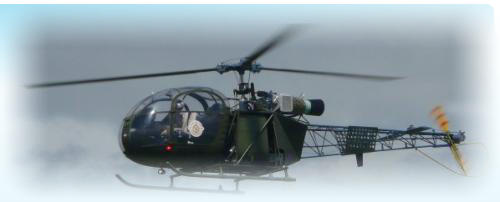 Aircrane
Here is a much modified Vario Aircrane, modelled on the Italian company Forestale's fire fighting Erikson Aircrane.
Some of the alterations include, conversion from turbine to electric, a full scratch built twin turbine engine bay, conversion from the 64E (as modelled by
Vario) to 64F model and also the model will have a working water drop just like the real helicopter does.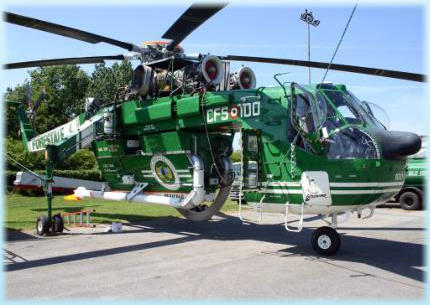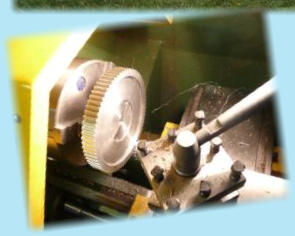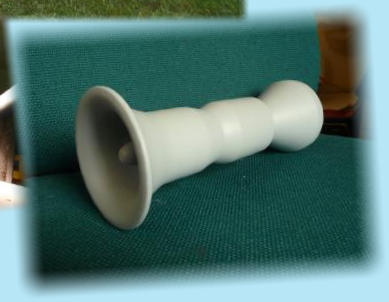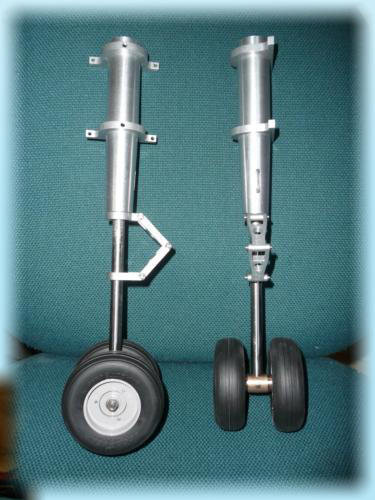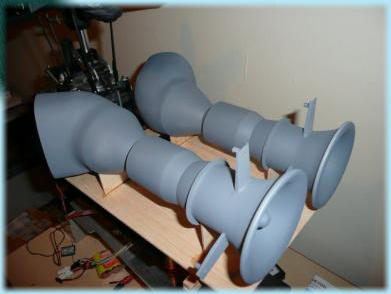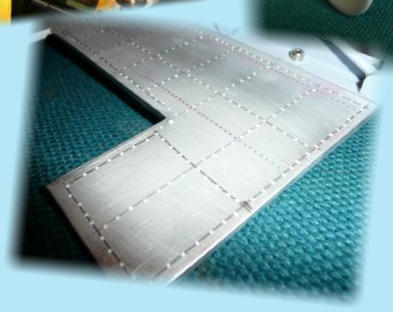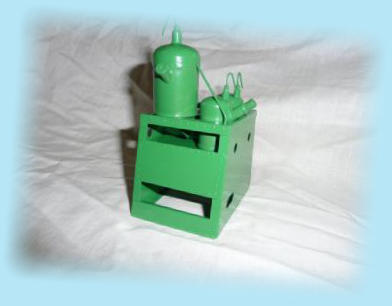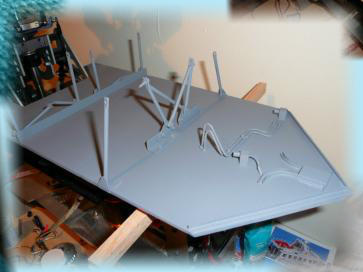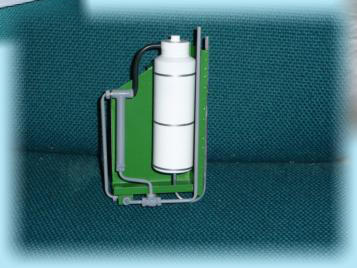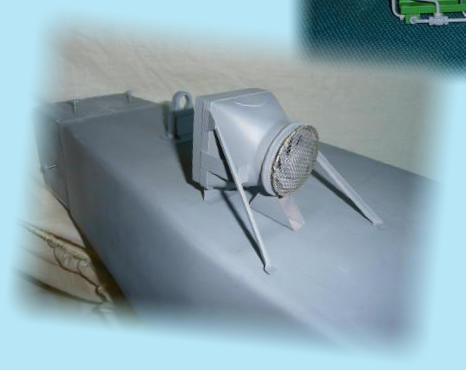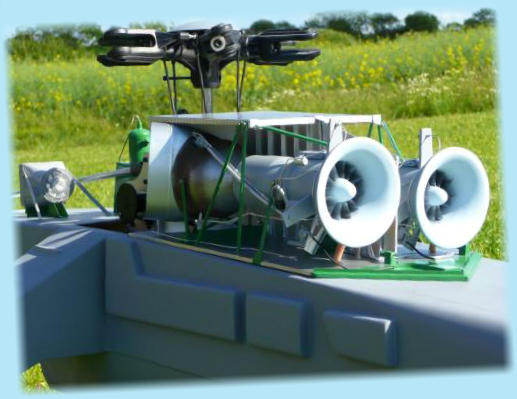 The Aircrane is almost finished now, with just a few more scale details to scratch build.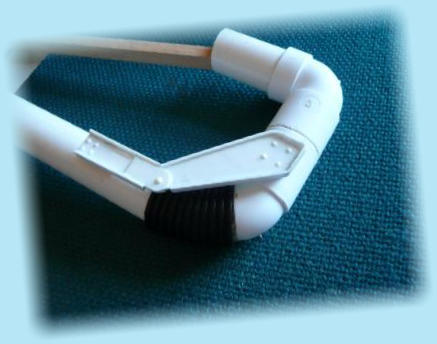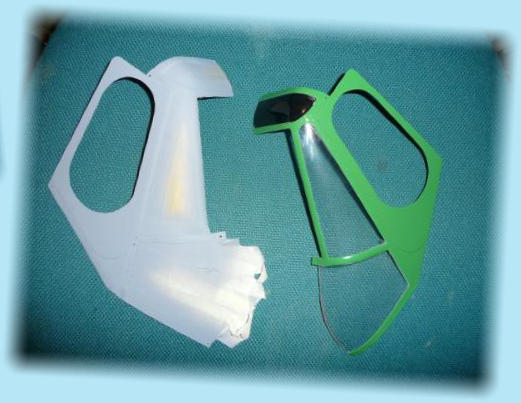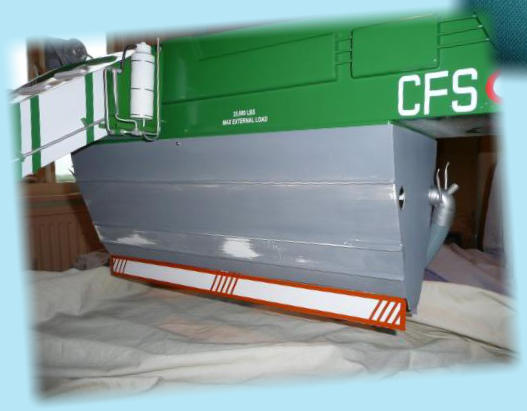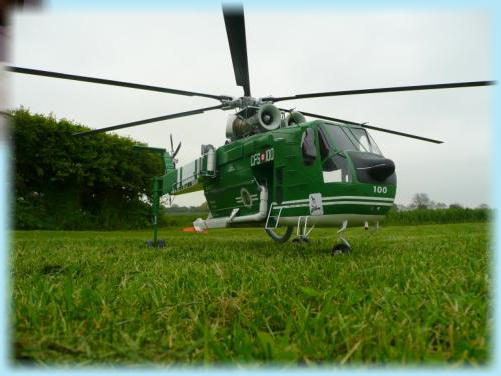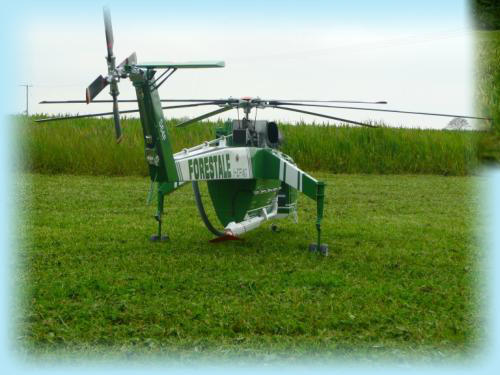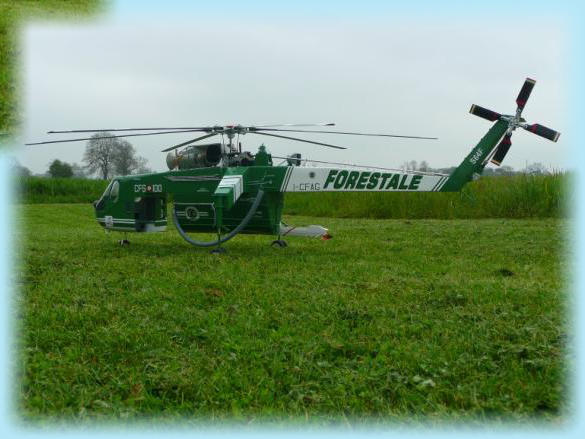 The Aircrane has now had its maiden flight, the
first hop was with the dummy turbines removed so
we could see the readout from the watt meter and
to check that everything was doing what it should.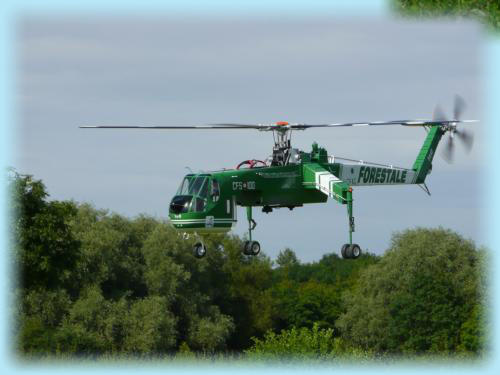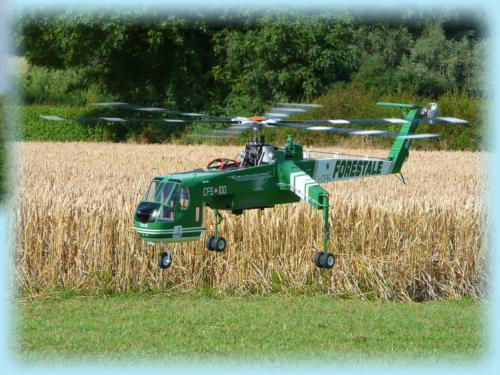 A couple of days later it had its first outing to the
Rollstone Scale fly-in Wiltshire.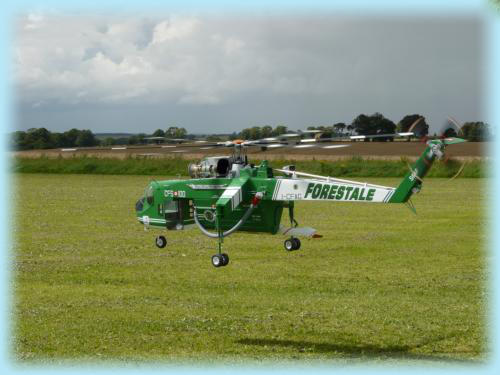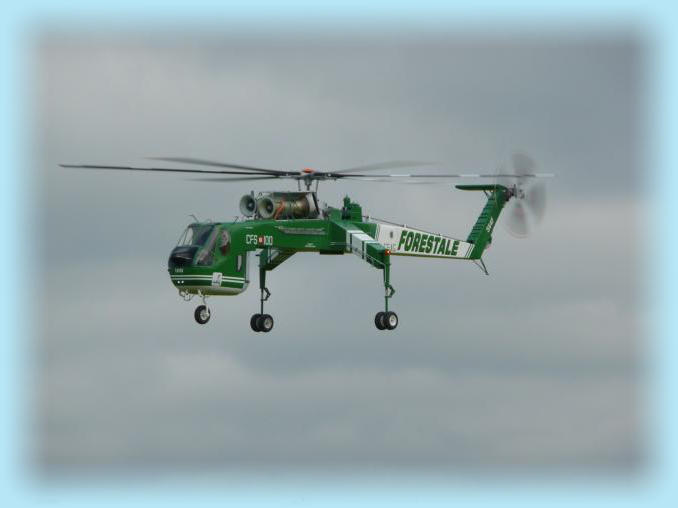 The Aircrane has now gone through another upgrade
and modification to the mechanics.
Its been fitted with an all metal gear train and the
depth of the side frames has been reduced to allow
it to be flown with out the water tank which
previously covered part of the lower first stage
of the drive train.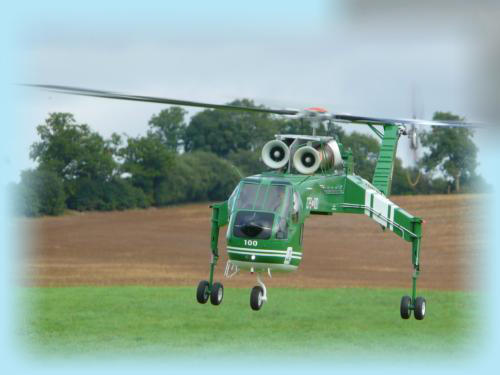 Seen here flying at the
Watford Scale Helicopters Club event
Sept 22nd 2013
and flying the flag for the BMFA at
"The Flying Show" NEC Birmingham