© Copyright Red Lodge Helicopters 2012
Welcome to Red Lodge Helicopters, builders and flyer's of
radio controlled scale model helicopters.
We can build you a scale helicopter straight from a kit and
add as much scale detailing as you would like or simply add a
ready painted fuselage to your pod and boom helicopter. The
current trend towards electric powered models is catered
for as well, we can convert your nitro, petrol or even turbine
powered model to electric power. .
Take a look through the website and if there's anything
that's of interest to you then please don't hesitate to get in
touch.
Latest News and New Items
Due to the unfortunate demise of Model Helicopter World publication
we are starting a "What's On" page on the website.
If you have details of club or private events that you want to advertise
then please feel free to email details to me and I'll add them to the
page, don't forget to include contact details etc.

All our 3D printed parts that are included in our fuselage kits are now available separately.
If there is anything you want for your model that is being used in our kits you can now buy them through our Shapeways shop.
It's quite a long job to upload all of the 300+ parts that we have into the shop area, so this will be done over
the next few weeks, so please keep checking back as more and more parts will be added daily.
Click the Shapeways logo below to take you to our shop.
We recently had an enquiry from a customer in Australia
who is working on a Hirobo Huey. He wanted to add some
scale detail to the rotor head so we designed and
printed him a dummy flybar.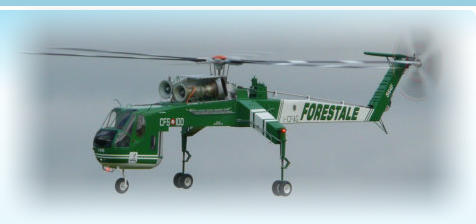 Wessex Turbine .
Mechanics now available.
Braincube lighting system now available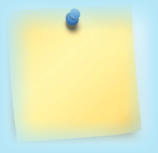 Spektrum satellite saver.
A handy little gadget to protect the
satellite aerials from damage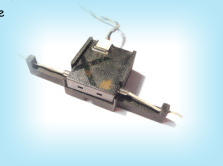 Satellite clips into place
and then the unit can
be fixed to the fuselage,
easily removed with out
leaving remains of double sided tape
on the satellite.
Scale CAA UK Air maps now
available ,
click the map for more
info.
Bear Paws for the Roban Huey Kit one pair only at this price - unpainted
£12 for the pair + postage

Midland Model Engineering Exhibition
turned out rather well.............
1st Place in the Aviation category
with the turbine Wessex.

The next kit in our range is now
available as fuselage only.
Full kit to follow later in the year.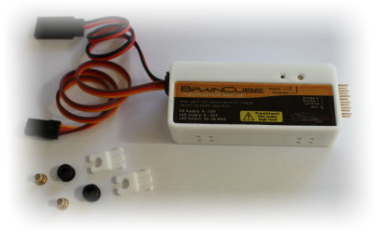 That's a first (we think) an RC version of the Robinson R66
Just had these photo's in from Bernard Lehmann in France
who had one of our R44 kits a few months ago and has converted it
into an R66.
Great job Bernard.
Vario Lynx
Much modified Vario kit, built by
Glen Davis, just out of the paint shop.
One to look out for at this years fly in's